Priscilla's Wedding Dress
Posted by MASAYO YASUKI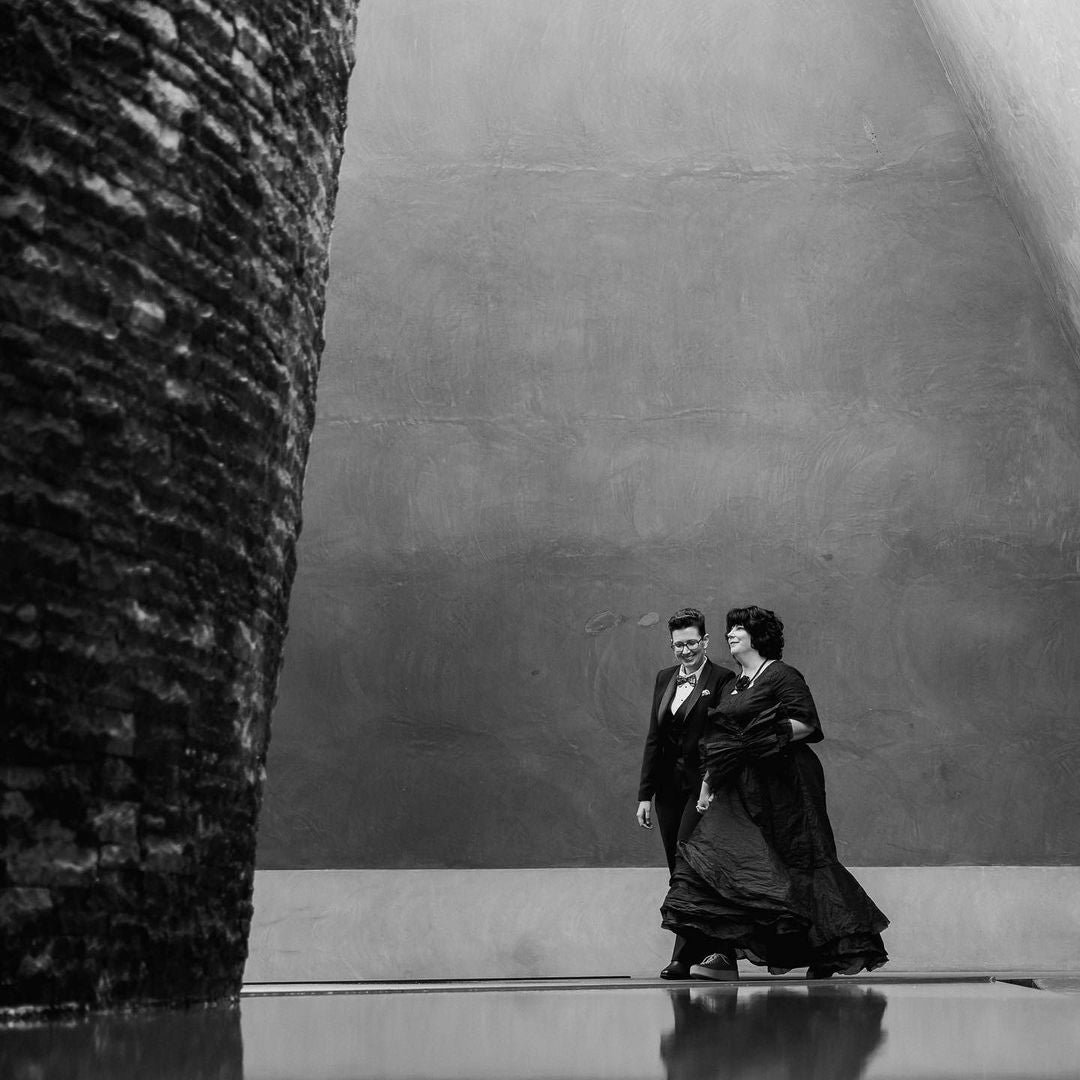 Do you remember Priscilla from 10 years ago?
We created a Market Day at my Woolloongabba studio one Saturday and organised a fundraising party to send her to the 2012 Paralympics in London for her art exhibition.

Instead of hiding her prosthetic leg, she made it as a statement art piece.
Her unique idea of creating art pieces and exhibiting them was a sensational movement. We all gain so much courage and strength from her beautiful smile and positive action to share her story internationally. Our Astro pants were her staple pants originally but since Priscilla started to show off her beautiful artistic prosthetic leg, she started to wear skirts more often.

Priscilla and I reconnected recently and I met her partner Lucy at Tennyson this time. When I saw Priscilla after 10 years all my emotions came out.
I wanted to hear all about her life, and her exhibition in London 2012 during the paralympics as I never had a chance to hear.


Her beautiful smile was the same as 10 years ago. Priscilla wanted to show her new special prosthetic leg for her black wedding dress that she chose.
It was so special for me to create this piece for her wedding.
I am very happy to share this story with you all, the photos are amazing!
Congratulations Priscilla and Lucy .. I hope you have a beautiful life together..❤️
Collection 2019
Sale 70% Off
Title for image