Songs of a Shinobi
Posted by MASAYO YASUKI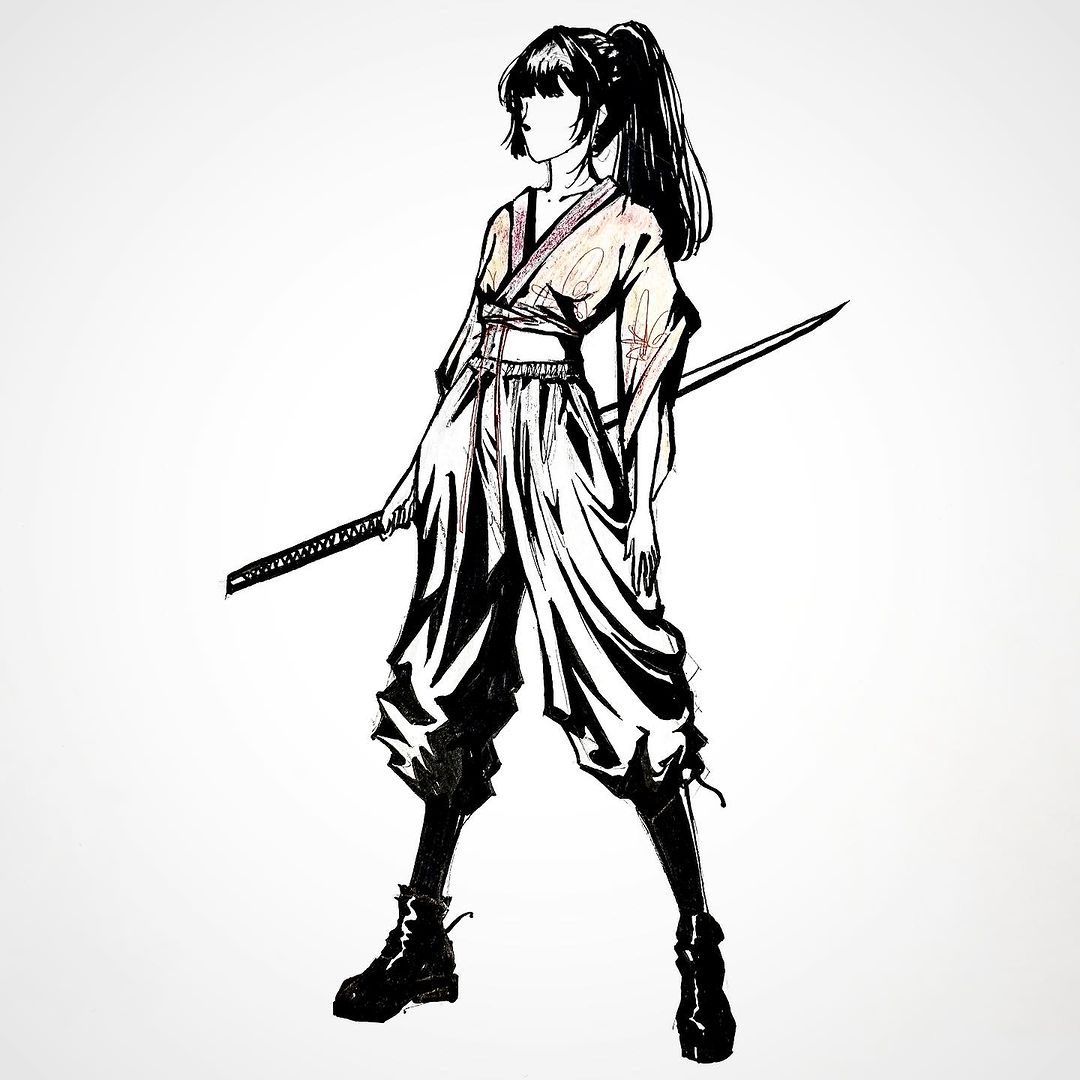 One Sunday afternoon, I had a chat with Hannah Macklin 
@hannahmacklin.yo
, a singer-songwriter from Brisbane. I've never met her before and didn't know much about her personality.
We got connected through Hannah's song, "Mono no Aware" (Sense of Impermanence), which sparked our conversation. As we talked, her soft-spoken manner revealed her excitement when discussing Japanese culture.
Hannah's gentle yet strong and confident presence made me think of a modern-day ninja. I had a clear image in my mind and started sketching a ninja-inspired design right away.
It had a cool street style while still keeping a feminine touch. We up-cycled a vintage kimono by turning it inside out to reveal a striking pattern, shortened it, and added some ties. 
Later in the week, we met to style Hannah in this transformed kimono, and it looked beautiful on her. If you're in the Brisbane area, she will be performing at the upcoming Brisbane International Jazz Festival. 
We combined this look with our new umbrellas from Japan, to act as our katana and add a pop of colour.
Can you picture yourself in this short kimono jacket? Are you interested in these ninja pants?
Collection 2019
Sale 70% Off
Title for image